Fireplace Blower Replacement Kit Parts For Desa Tech FMI Vanguard Vexar Astria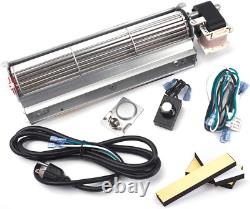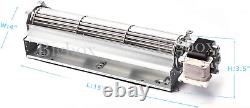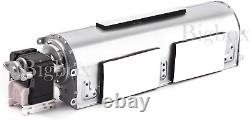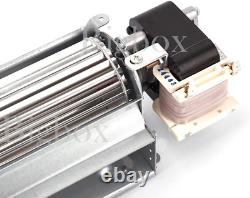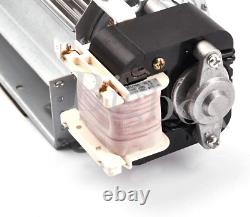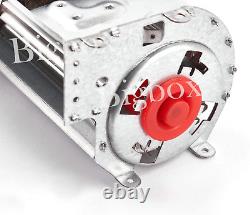 Fireplace Blower Replacement Kit Parts For Desa Tech FMI Vanguard Vexar Astria. Replacement blower, three double stick foam pads (two on the back and one on the bottom of the blower), magnetically mounted thermostat, rheostat variable speed control, 3-prong power cord, pre-wired harness, installation instructions. Specifications of The Blower Kit? - Length x Width x Height: 15" x 4" x 3.5", Air discharge length: 12.5", Insulation: Class H (rated to 392°F), Motor RPM: 3000, Airflow in C.
M: 160, Volts: 120, Frequency: 60 Hz, Power Consumption: 52 watts, Power Cord: Yes, Power Cord Length: 83, Power Cord Type: 3-prong, Rheostat Variable Speed: Yes, Thermostat: Yes, Thermostat Type: Magnetic, Thermostat Temperature: 120° / 90°. Cross Reference Numbers: GA3650T, GA3650TB, GA3700T, GA3700TA, GA3700TB, BKT. Installs Easily and Reduces Noise? - This replacement fireplace blower comes with double stick foam pads to attach it to the existing fireplace walls.
The foam pads also help with stopping any noise created by the fan from being transmited to the sheet metal back wall of the gas insert and making it act like a sound amplifier. Adjustable Fan Speeds, Turns On/Off Automatically?
- The blower speed is manually controlled by rotating the speed control knob until the desired speed is achieved. When turned on the first setting will be LOW. HIGH setting may be obtained by obtained by rotating the speed control knob clockwise.
The thermal switch can automatically control the on/off function of your fireplace blower fan. Temperature switch closes at approximately 120°F and opens at approximately 90°F (+/- 5°F tolerance). Does It Fit Your Fireplace??
- See our listed Models in below descriptions. Ifyou don't see your model listed or have installation questions, please contactus directly. Replacement Fireplace Blower Kit Comfort Glow: CDV34, CDV34N, CDV34NA, CDV34P, CDV34PA, CDV37, CDV37N, CDV37NA, CDV37NB, CDV37P, CDV37PA, CDV37PB, CDV41N, CDV41NA, CDV41NB, CDV41P, CDV41PA, CDV41PB, CGFB32C, CGFB32C(A), CGFB32C(B), CGFB32C(C), CGFB36C, CGFB36C(A), CGFB36C(A-SH), CGFB36C(SH), CHDV36NR, CHDV36NR-A, CHDV36NR-B.. Does It Fit Your Fireplace?
Replacement Fireplace Blower Kit for Desa Tech: B36, B36I, B36L, B36LI, B36L-MC, B42, B42I, B42L, B42LI, BV36L, BV36LB, BV42L, BV42LB, CGEFP33, CGEFP33NR, CGEFP33NR-A, CGEFP33NR-B, CGEFP33PR, CGEFP33PR-A, CGEFP33PR-B, CHDV32NR, CHDV36NR, CHDV36NRA, CHDV36NR-B, CHDV36NR-C, CTDV32NR, CTDV32NR-HA, CTDV36NR, CTDV36NRA, CWB36C, EFP33, EFP33NR, EFP33NR-A, EFP33NR-B, EFP33NR-RB, EFP33PR, EFP33PR-A, EFP33PR-B, EFP33PR-RB, EFS33, EFS33NR, EFS33NRA, EFS33NRB, EFS33PR, EFS33PRA, EFS33PRB, K36, K36EN, K36ENH, K36EP, K36EPH, K36N, K36NH, K36P, K36PH, K42, K42E, K42EN, K42ENH, K42EP, K42EPH, K42N, K42NH, K42P, K42PH, LMFP33, LMFP33NR, LMFP33NRA, LMFP33NRB, LMFP33NRC, LMFP33PR, LMFP33PRA, LMFP33PRB, LMFP33PRC, T32, T32EN, T32EN-A, T32ENB, T32ENB-A, T32ENR, T32ENRB, T32EP, T32EP-A, T32EPB, T32EPB-A, T32EPR, T32EPR-A, T32EPRB, T32EPRB-A, T32N, T32P, T36, T36EN, T36EP, T36N.. Replacement Fireplace Fan Blower Kit for FMI: B36 Wood Buring, B36L-MC, BV36L, B42, BV42L, BFBF36, BFBF42, BFBL36, BFBL42, C36, C42, CD36, CDC36, CDV36, CGCDV36, CGCDV42, CTDV32, CTDV36, CTDV36NR, CUVF36, CUVF42, CVDV42NR, CWB36C, CWC36C, CWC42C, DVC36, DVC42, FBL32, FBL36, FBL42, FSF32, FSF36, K36, K42, KC36, KCC36, KC42, KCC42, L32, L36, L42, M36, M42, T32, T36, TC32, TC36, TCC36, V32, V36, V42, VB36 Wood Buring, VBV36L, VB42, VBFBF36, VBFBF42, VBFBL36, VBFBL42, VBV42L, VC36, VC42, VCC36, VCC42, VCD36, VCDC36, VDVC36, VDVC42, VFB32, VFB36, VFB42, VFBF32, VFBF36, VFBF42, VFBL32, VFBL36, VFBL42, VK36, VK42, VKC36, VKCC36, VKC42, VKCC42, VL32, VL36, VL42, VM36, VM42, VSGF36, VT32, VT36, VTC32, VTC36, VTCC36, VV36, VV42... Replacement Fireplace Blower Kit for Vanguard: BDV34, BDV37N, BDV37P, BDV41N, BDV41P,, BV36LB, BV42L, BV42LB, CWB36C, DDV37N, DDV37NA, DDV37NB, DDV37P, DDV37PA, DDV37PB, DDV41N, DDV41NA, DDV41NB, DDV41P, DDV41PA, DDV41PB, EBDV34N, EBDV37N, EBDV41N, FB32CA, FB32CB, FB36CB, FB42CA, HDV37N, HDV37P, HDV41N, HDV41P, MBDV37, MBDV41, NLFB32C, NLFB36C.. BENEFITS OF ADDING A FIREPLACE BLOWER. Improves fireplace efficiency by as much as 80%.
Helps reduce costly energy bills. Length xWidth x Height: 15" x 4" x 3.5. Air discharge length:12.5.
Insulation: Class H (rated to 392°F). High Quality Fireplace Blower Fan - powerful, quiet, superbly balanced, energy efficient and long lasting.
In cold winter, maintain a room temperature suitable for human body, giving you the warmth as the sun gives you. Save energy: Less consumption, more efficiency.
This GA3650A blower fan kit includes blower assembly, rheostat variable speed controller, magnetic automatic thermostat sensor, 3 prong power cord, wire harness, foam pads for noise reduction, installation instructions. If there are any issues at any time, let us know and we will get back to you sooner than you'd expect. We offer the best prices around on high-quality products.
Our store includes media such as books, movies, music, and games while offering electronics, toys, tools, general home, garden items, and more. We will do everything in our power to make sure you are satisfied! We're always happy to help.
This item is in the category "Home & Garden\Home Improvement\Heating, Cooling & Air\Fireplaces & Stoves\Fireplace & Stove Replacement Parts". The seller is "positive-vibes101" and is located in this country: US. This item can be shipped to United States.
Type: Fireplace Blower Fan
Power Source: Corded Electric
Mounting Type: Wall Mount
Wattage: 52 watts
Material: Wood
Electric fan design: Blower
Controller Type: Button Control
UPC: 744759682284
EAN: 0744759682284